TV & Movie Holding, Catering, Hair & Makeup, Wardrobe
The United Methodist Church of Port Washington
35 Middle Neck Rd (formerly 1515 Middle Neck Rd)
Port Washington, NY 11050
516-883-1430
Shows we have worked with since 2016 are 3 Woman, The Equalizer, "Corduroy,"  L&O Criminal Intent, All in the Family, Bull (film location), FBI, Evil, Pose, Living with Yourself, Madam Secretary, Billions, Blindspot, The Affair, Search Party, Odd Mom Out, and Neon Joe: Werewolf Hunter.  Commercials – Vanity Fair (the napkins), Casper Sleep Systems, Frito Lay.
For QUESTIONS & AVAILABILITY, contact the church office at  (516) 883 1430
Holding & Catering – $2000 a day (24 hours). Fellowship hall capacity, 230.  Includes on site contact at all times. Overnights welcome. Can handle holding, catering, hair and makeup, and wardrobe easily for 150.  Easy access to building for catering vehicles.
Parking (paved) – $500 a day.  70 cars in marked spots in south lot OR trucks, semis, campers, and other support vehicles.   Example: 7 semis, 2 campers, and 5 box trucks (Madam Secretary's setup July 2018).
Grass parking –  SEASONAL ONLY  100 crew cars – no trucks (spring, summer, and fall only)
Tower lights welcome for grass parking.
Home Base, Holding/Catering, crew & truck parking – July 2018 – "Madam Secretary"
Crew Parking – grass lot 40+ vehicles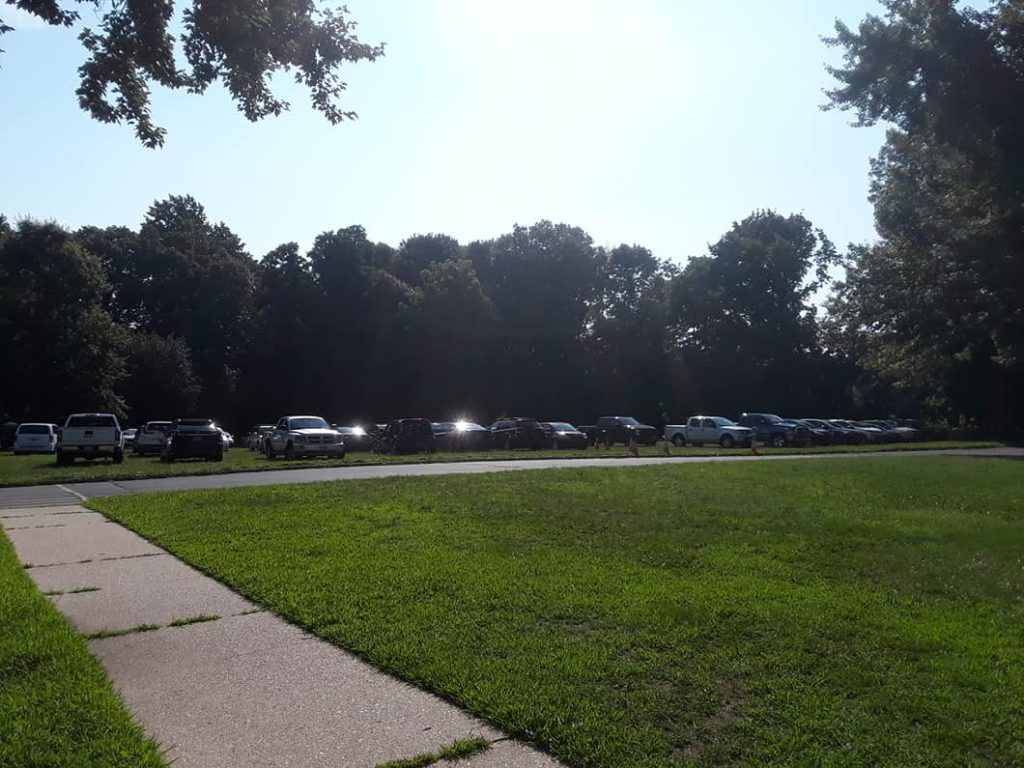 Home base – 7 semis, 2 campers, and 5 box trucks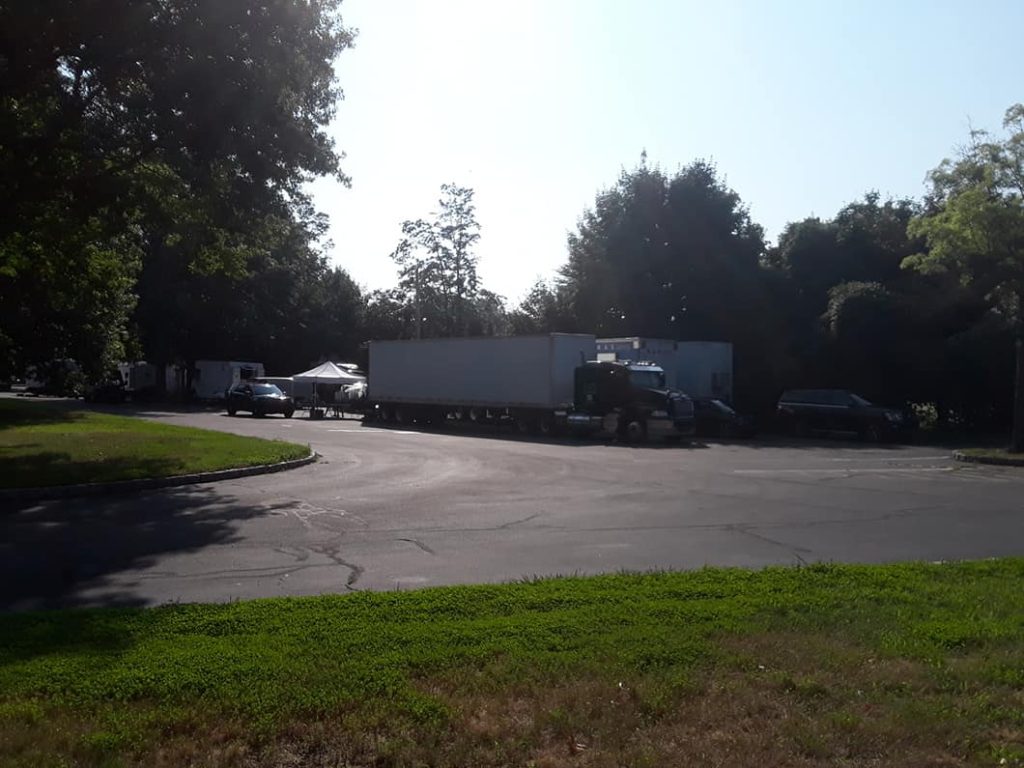 North Parking lot – (typically unavailable) catering trucks for breakfast and lunch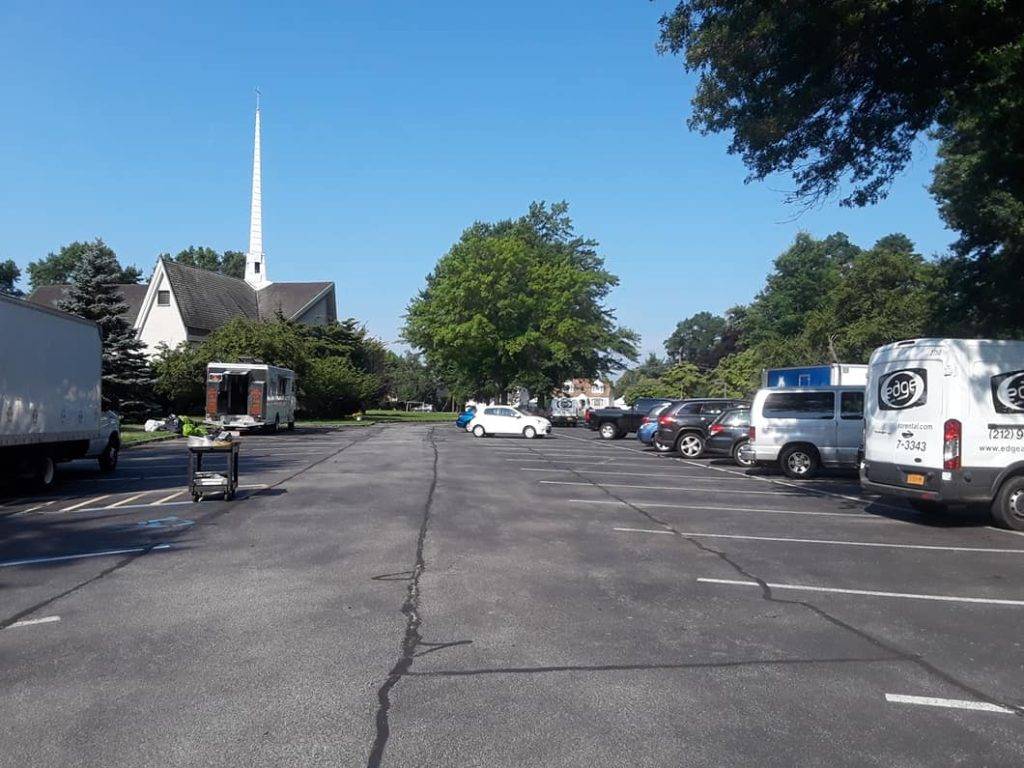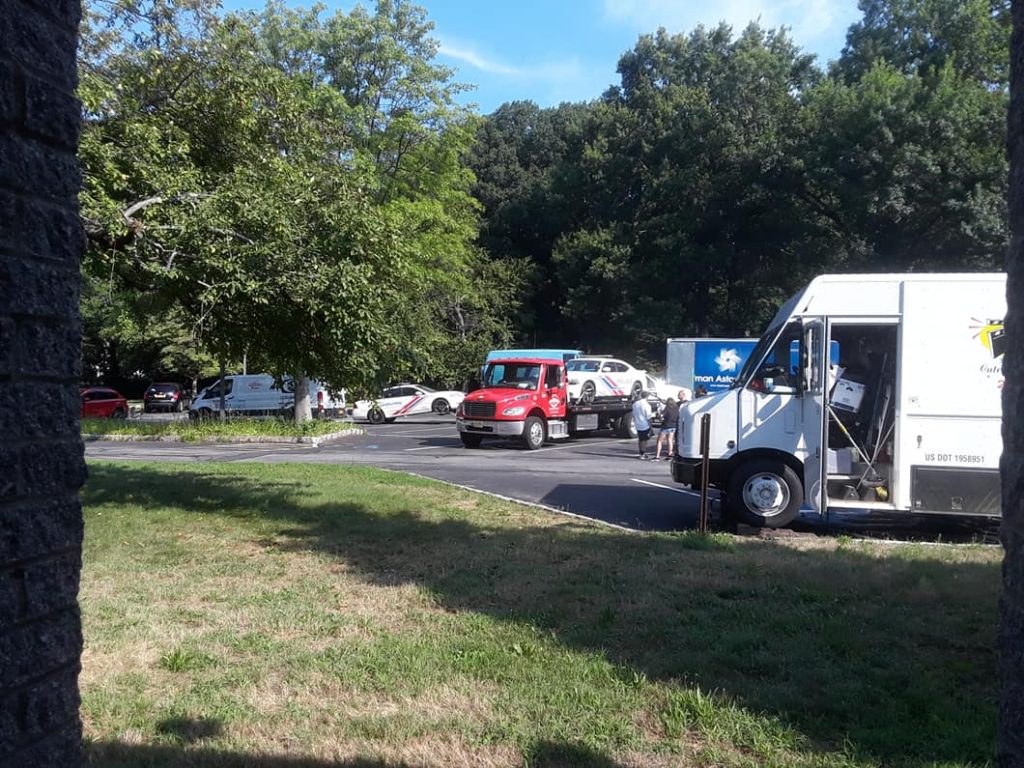 Holding/Catering & crew parking – February 2018 – "Blindspot"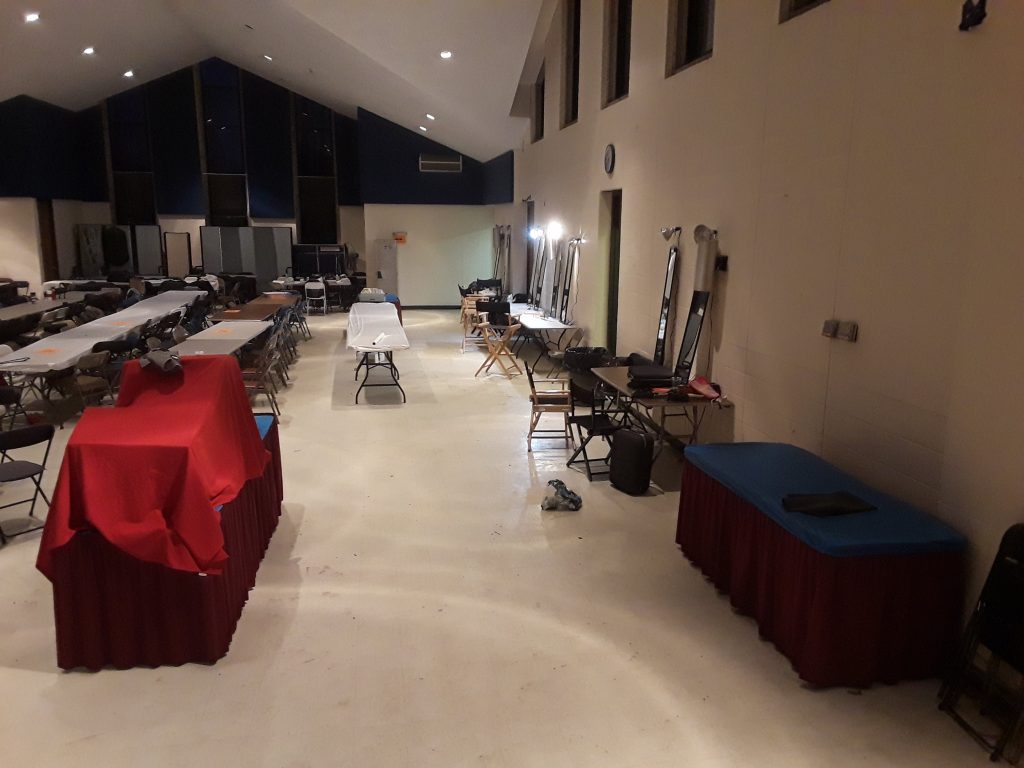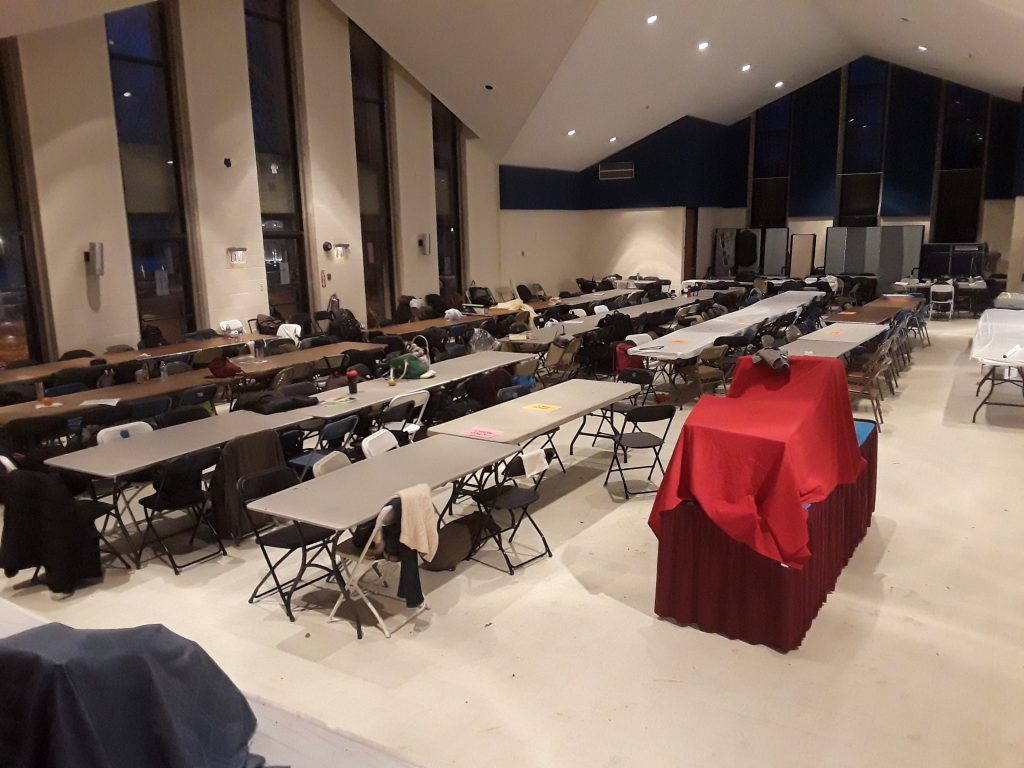 Holding and catering set for 230 – Blindspot.  UMCPW has tables and chairs to accommodate 200 people in the fellowship hall.  Additional seating will need special arrangements.  Hair and makeup set up along the wall.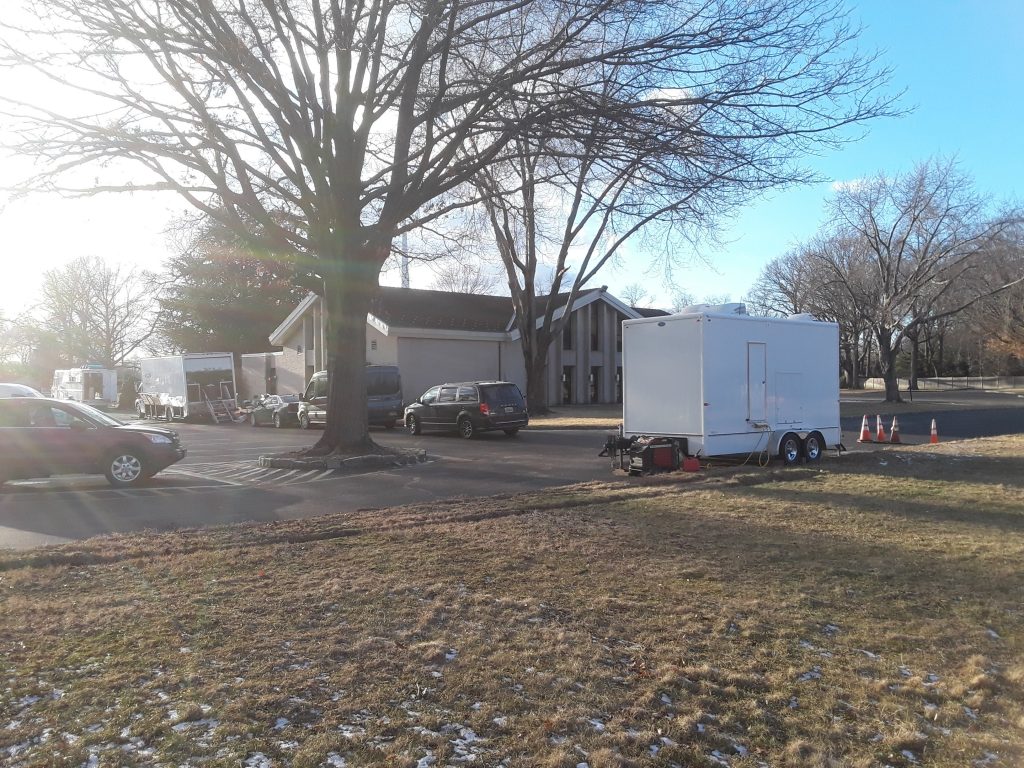 Toilet trailer (supplied by studio) set up to accommodate additional restroom needs.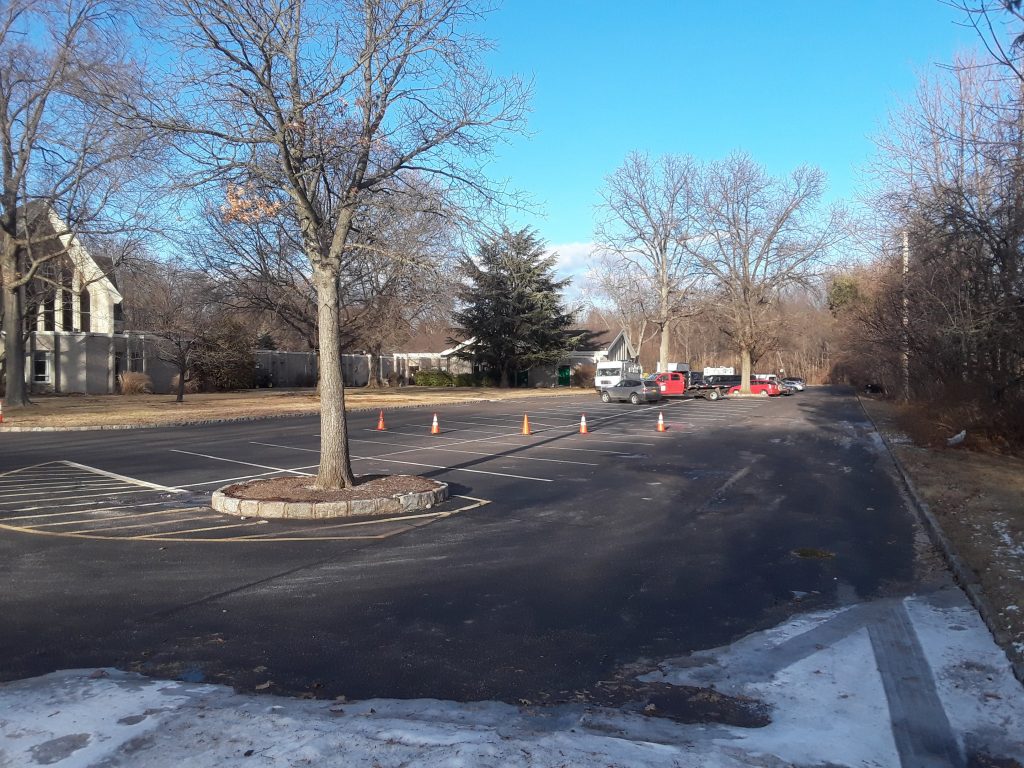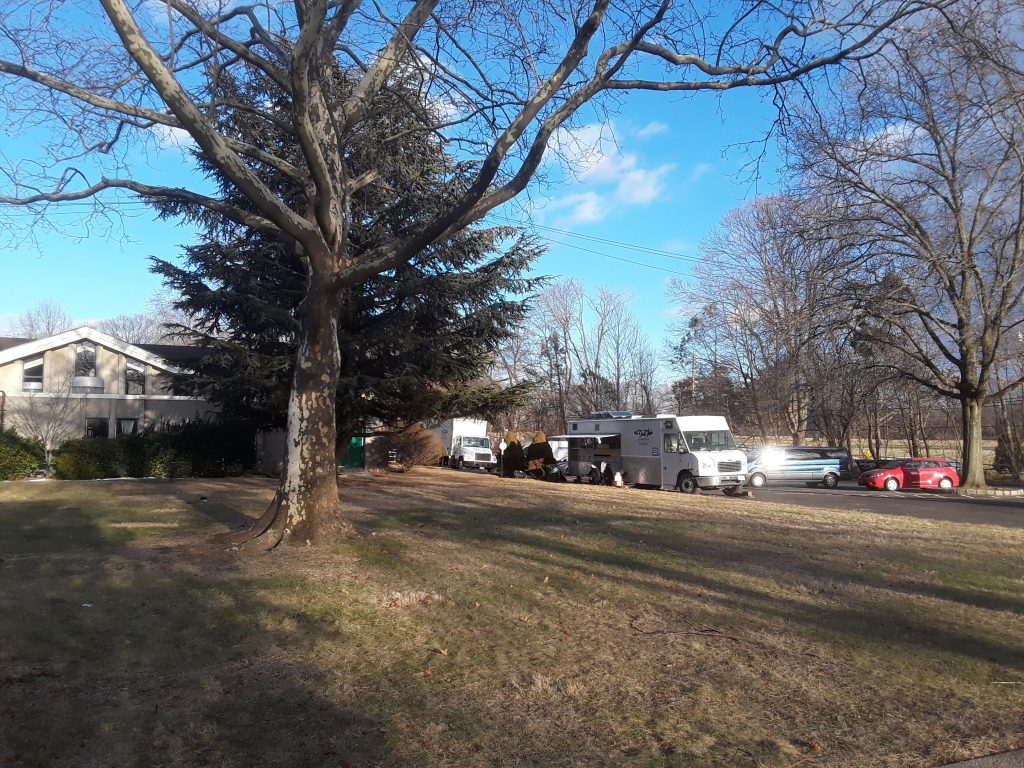 South parking lot used for car parking (70 marked spots) and truck parking.  Lot can handle more cars if a parking crew is used.  Catering trucks located outside fellowship hall for easy access.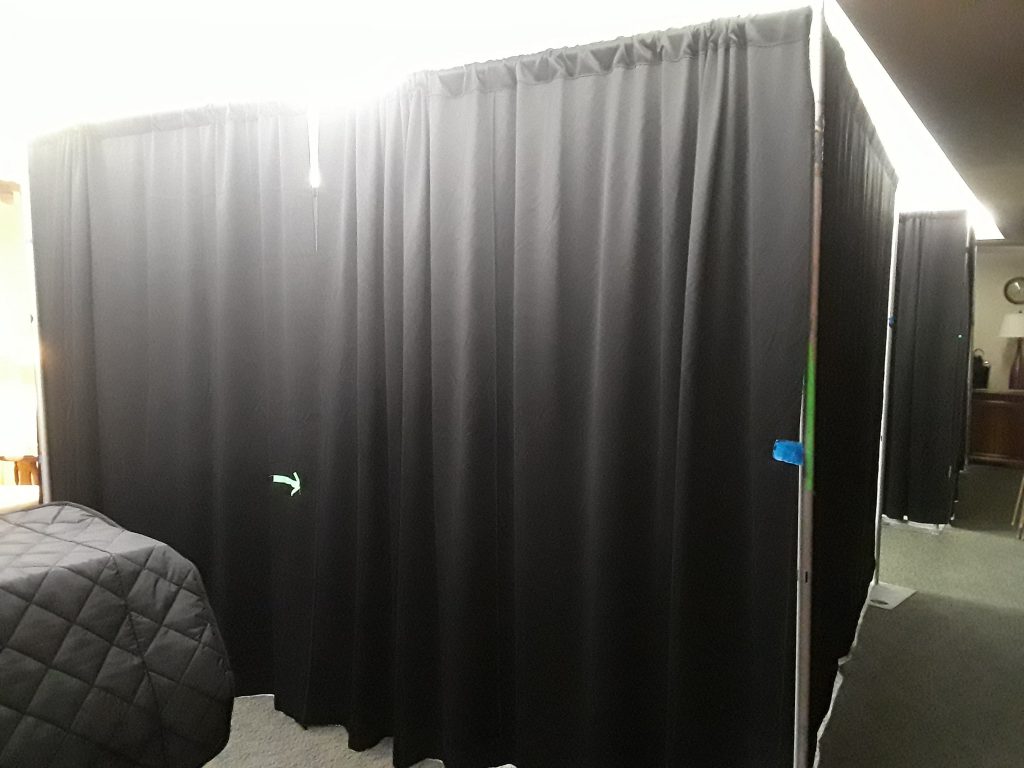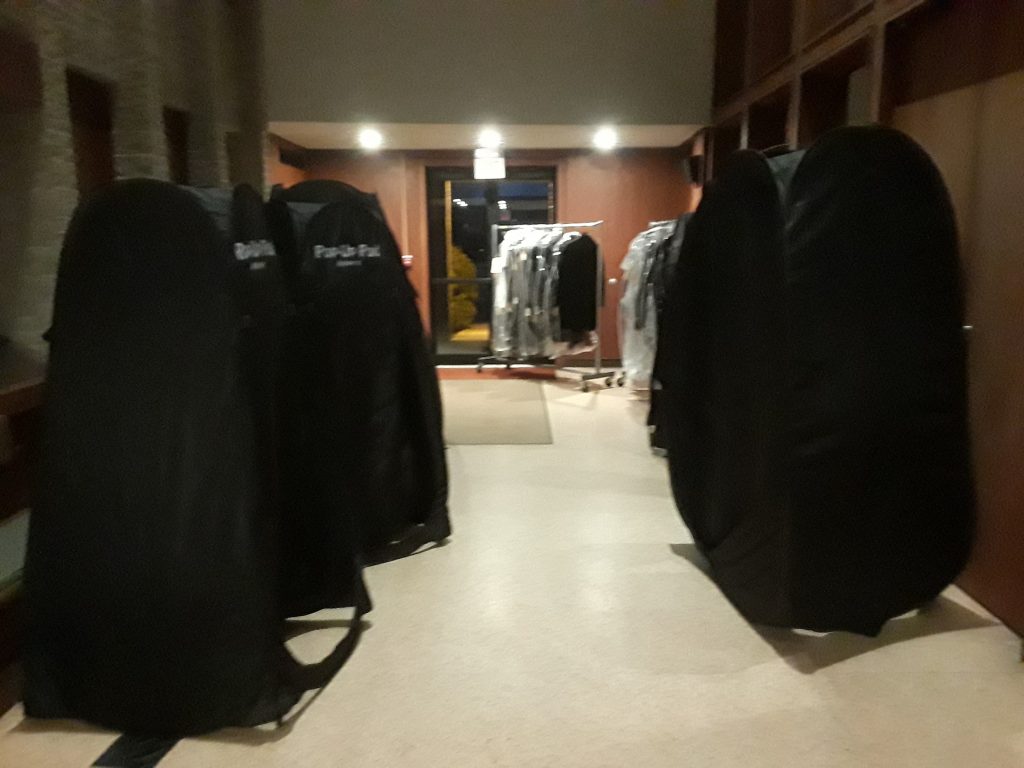 Room and hallway set up for wardrobe.