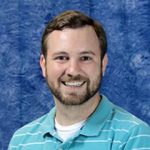 DAVID COLLINS, Co-Pastor
A lifelong United Methodist with aspirations to serve God in the best way possible as a servant leader. Even though I am Southern by birth, my mind, heart, soul, and passion rest with our conference and its continued call to thrive as part of Christ's body. As part of The United Methodist Church we all are to reach out in Christ's name, bringing the good news to all.   I am a clergy member in the New York Annual Conference, currently serving as one of the pastors at The United Methodist Church of Port Washington.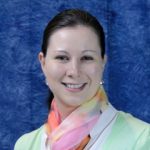 ROMANA ABELOVA, Co-Pastor
"I strongly believe in and focus on community outreach through the ministry of presence, authenticity, genuine care and Christ-like love, while underscoring the outward understanding of Christian ministry as such.   I was born as the first child of Ľubica Ábelová and František Ábel, both living in Slovakia. I have two younger sisters: Andrea and Petra. Both my mother and father have significantly shaped my identity, while impacting me in a number of ways. A sound family background, mutual support, and unconditional love helped to form me into a person I am today.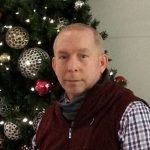 EDMUND NEEDHAM, Director of Music
Born into a musical family, the son of a swing band leader and jazz singing mother, Edmund Needham's musical training started at an early age.  Accordion lessons for his seventh birthday gave him the music reading skills that won his acceptance into the nationally renown St. Kilian Boychoir of Farmingdale, New York. It was with that organization he learned the choral standard repertory, including the performance of large-scale works that included adult choirs and orchestra, under the baton of conductors such as Leonard Bernstein and Seiji Ozawa.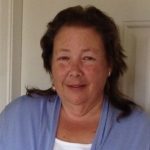 NANCY SUTHERLAND,  Youth Education Director
"I believe our Sunday school kids are the future of our church. It's a honor, a challenge, and a joy to serve them." In addition to her teaching experience, Nancy is a licensed clinical social worker with 40 years experience in social work (now semi retired). She has been involved with this church here in Port Washington for about 15 years.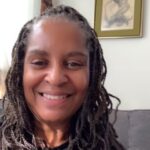 Diane Kasey,  Sunday School Teacher
Diane has been an active member of the church for over 15 years.  She has served on almost every committee or mission in the church.  Both her and her family have been members and her children attended Sunday school for multiple years.  She continues to teach Sunday school because she loves being a part of young lives connecting to God.  Starting in 2022, Diane chairs the church council and is a member of the board of trustees.